Transporte público local - Torres de Aloha

Well, yes, there is some public transport around Torres de Aloha and the bus stops are directly in front of the main gate on Avenida del Prado at this map location.
The busses are number 4 & 5 going to Puerto Banus and San Pedro. # 4 only Sundays & Bank Holidays, # 5 Mon-Sat. You may find walking there and back as quick as using the bus. Rented bikes will be the quickest & easiest to park option.
But, you may want to take a full round tour one day as a way of local sightseeing. While Puerto Banus is chique, hi-society, upmarket, San Pedro is a nice, down to earth place & well worth a visit.
A very interesting aspect is that the public transport if free for registered residents in Marbella. Just get a registraation form from the Adjuntamiento, fill it in and about two weeks later you can pick up your free pass from the transport office under the Arco at the entrance to Marbella at the East end of the city. 
We will try & update the following time tables as often as possible. If they are outdated give us a shout.
General information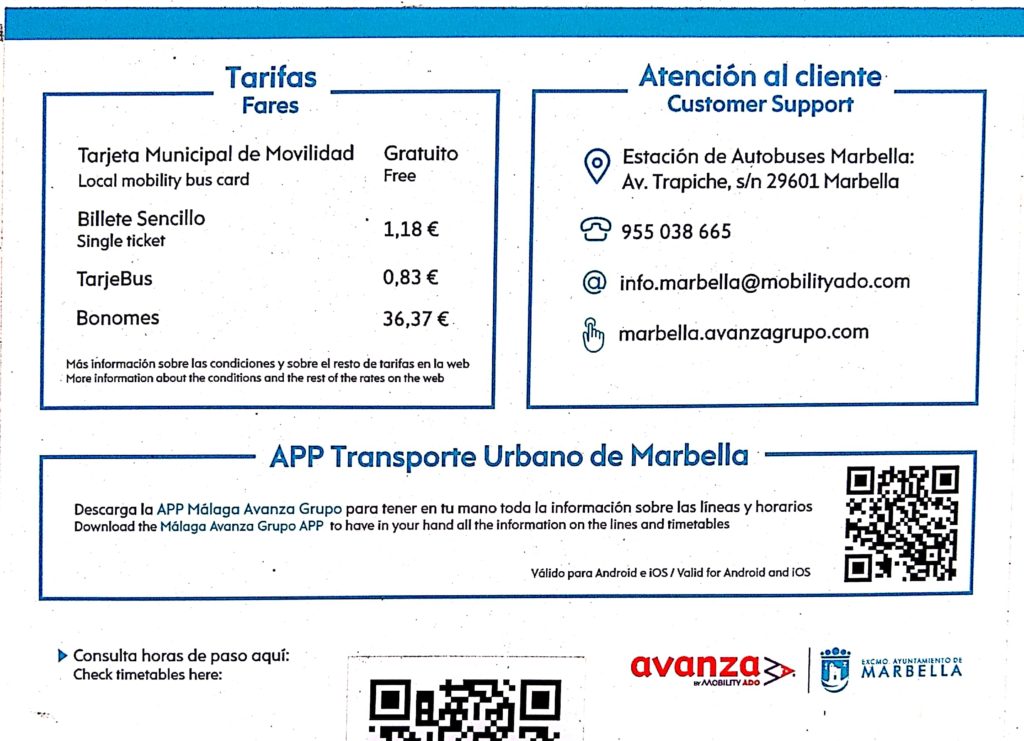 Going to Puerto Banus you have to catch the bus on the side of the gates of Torres de Aloha - going to the right, seemingly away from the action, but the bus passes through some urbanisations of Aloha / Aloha Golf & then goes back into Puerto Banus passing La Dame de Noche. You may find walking there as quick.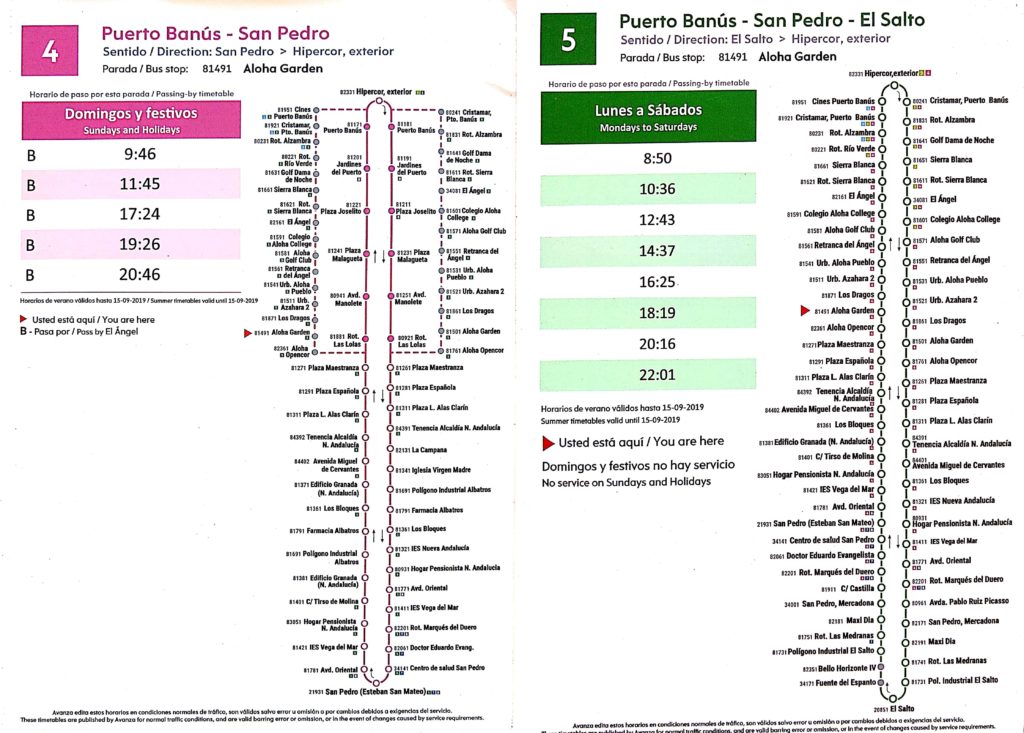 Going to San Pedro - opposite street side from the entrance. The bus seems to go to Puerto Banus passing all the shops and restaurants to the left of Torres de Aloha, but at the round about of Mercadona the bus turns towards San Pedro, away from Puerto Banus. This is the way you would walk to get to La Sala for ex.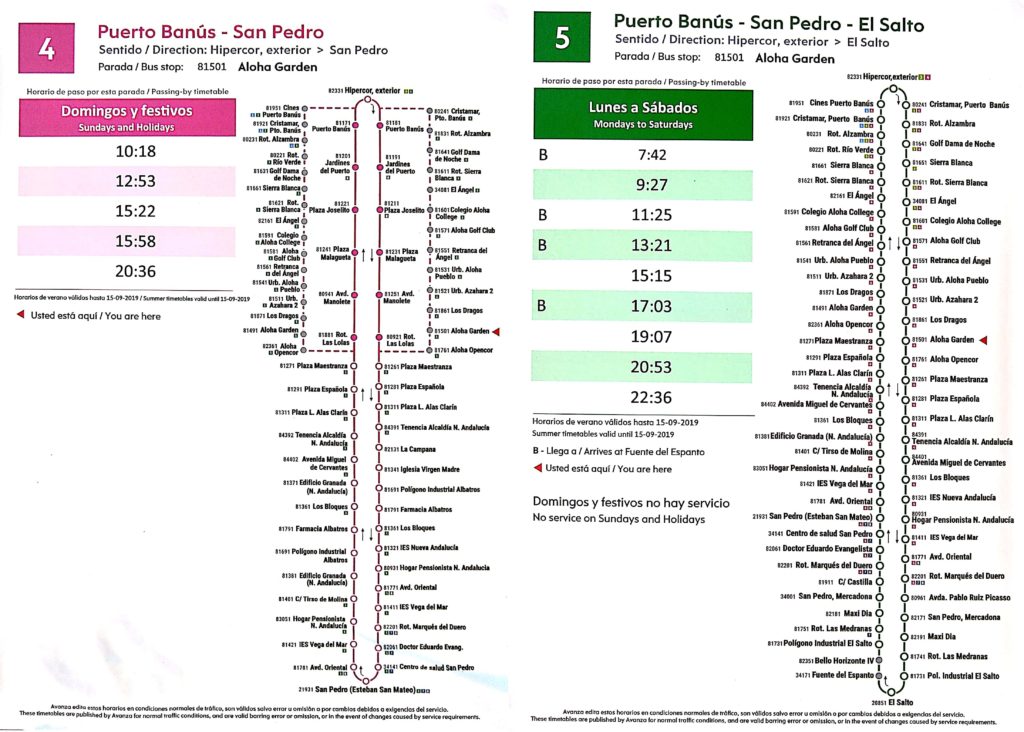 Feature Image - reference to author click
here
.