El clima en invierno ....
... what winter?
Every year is different. 2018 saw the first rain arrive in August. Very unusual. The reservoirs up and down Spain filled up during 2018 to the rim.
But all this happens outside of those 320 days a year with sunshine. There are almost 3,000 hours of sun around the Costa del Sol - that's way people come here all year round.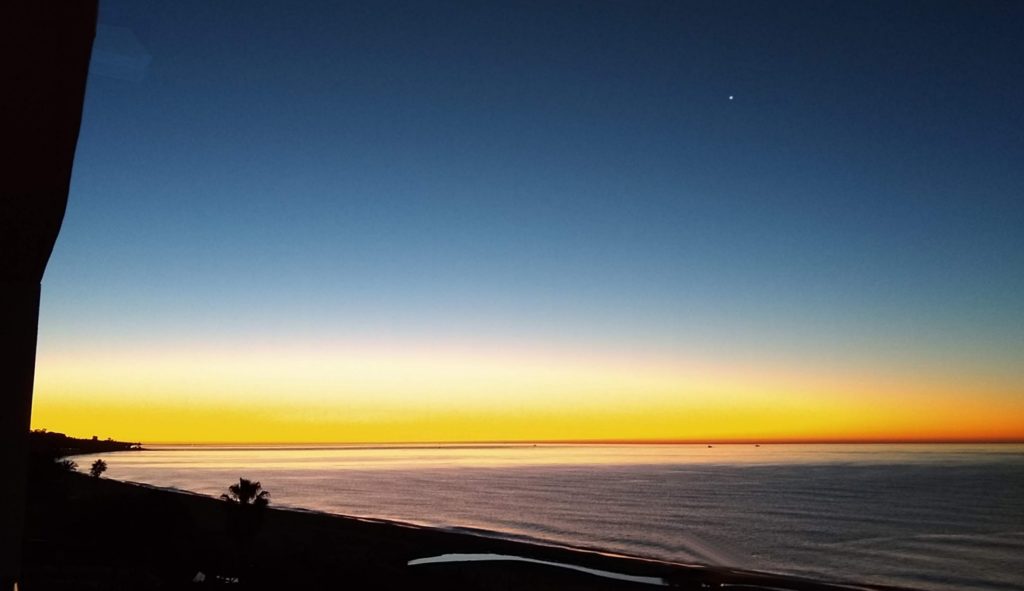 Just before sunrise along the coast of Marbella, 14.01.2019, 08.00
All year round?
Today is the 14.01.2019, 15.00 and the thermometer shows 23.5 in the shade, rising to to 28 by 17.00. People are sunbathing on the beach. People are walking in shorts and T-shirts. People are sitting in the restaurants and enjoy lunch.
December 2018 had many days like this. What more to say? Ah, yes, now the sea is around 16 degrees and people may only wade into the sallow sea a few yards or meters, depending on where they come from. In December people were still swimming in the sea. Yes, sure, the brave ones.
Sunrises and sunsets are great at this time of year. The days are long, today from the 08.30 sunrise until sunset around 18.30, 10 hours. So, this is the place to come to to tank up some sunshine for your immune system. The place to run on the beach, to read, to walk, to climb, to sail, to eat well & health food, to do yoga and so many more things, just relax.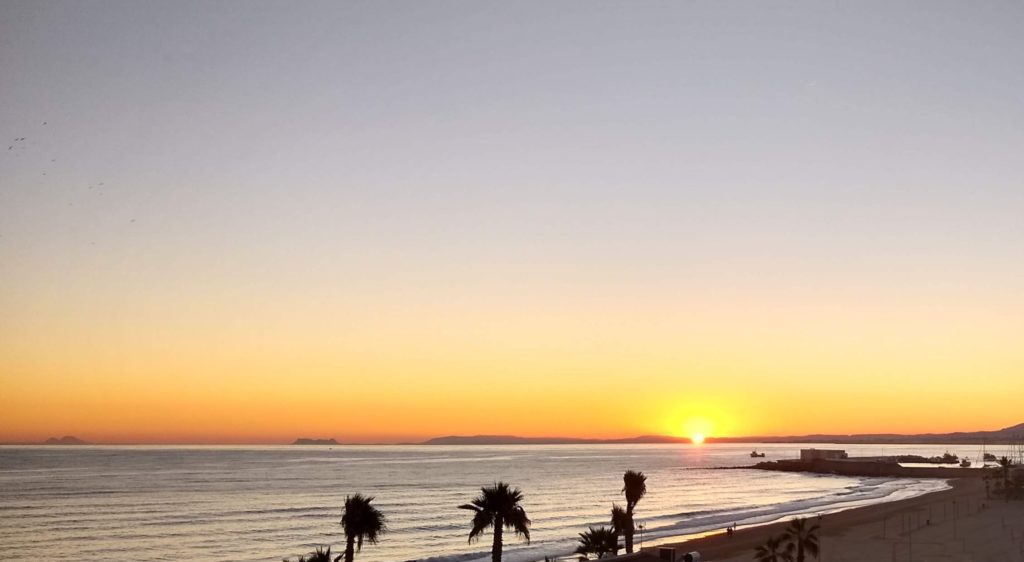 Just before sunset at 18.25, mountains in Africa on the left, the Straits, Gibraltar, sun setting close to Puerto Banus, fishing boats leaving port