Car Rental
Málaga Airport
At the airport there are plenty of car rentals directly located in the arrival area before you exit and more around the airport a short shuttle ride away. Some are purely local to Málaga, the Costa del Sol, Andalusia and Spain, plus the usual international brands.

You need to be aware of the special situation and conditions here. As they may change frequently and as there are plenty of offers, websites, brokers and operators the best advice we can give you is to browse for the offers, check suggestions in the comments and to read the conditions carefully. You will have re-fulling, road side assistance and a range of insurance options, etc. Full-full return on fuel and fully comprehensive are advisable. Road side assistance is important as well, as you are not allowed to tow a car yourself. You need a pick-up truck, la grua, to take you to the next garage. Credit Card cover from home or through your home auto-mobile club are often a good, more economical option to cover yourself, make sure you have numbers to call with you.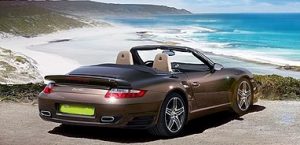 Should you want to go further afield, check the regional reach of the company you are looking to use - do they cover you on a trip to Granada or Seville, can you return the car at another airport and at what cost. Yes, it is annoying and not necessary a headache you should start your holidays on. Just consider whether you really need a car and whether you can book it just for the few days that you are going to Granada, Seville, Gibraltar, etc. and take the car in Marbella/Puerto Banús just as and when. Or simply make sure you are well covered by some insurance back home and get the most economical option.
Driving in Spain
There are a few things you need to know. Curious, but true, in a roundabout the outside lane has priority and the vehicle may drive around for as long as they like. They will not look or expect for anyone from the inside lane to cut across to take the second or third exit. Do not cut across from the inside lane of the roundabout to exit and expect the outside lane driver just behind to stop or slow down. There are lots of diagrams around like here or here is just the diagram.
Equally be aware when parking your car. In Spain bumpers are bumpers. German drivers will be aware that even touching another car and driving off is a criminal offence (in Germany). In Spain, someone might bump your car severely and drive off knowing it will be hard if not impossible to prosecute them.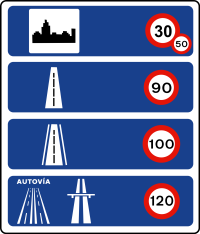 Stick to the speed limits and read the car parking rules, if in doubt slow down / don't park. Average speed limits and radar, fixed and mobile, are all over the place. The fines are passed on through the car rental company and they usually carry an admin fee. Bad parking may also mean your car could get towed away and finding it may not be that easy with fines to be paid in one place and the car release may be across town. Opening times and payments in only one bank may complicate things further.
Don't follow the example of what locals do. Btw. speed limits changed in towns to 30km/h as a general rule, 50 km/h is now only on dual carriage ways in cities - more is in the news for ex. here.
Local Car Rental - Marbella /Puerto Banús
There are a number of car rental places around locally - including all the international brands. You will be able to rent any type of you fancy, small to luxury, two wheels plus and fun cars, including golf buggies.
Whatever tour your go on, look after yourselves and the environment.
Returning cars at the Airport - be aware
Normally it is straight forward. You drive up to the return point, a person with the clipboard or notepad walks up checks the car over and ticks or clicks the points. This may take just a few minutes.
But at peak times around holidays and weekends there can be long queues and it may take up to an hour to hand your car back. People miss their flights because of this delay.
Similar, make sure the Pick-up or Return stations of your rental company are open when you arrive or depart very early or late. Key drop points may help, but make sure you know where they are and that you know where to park the car safely on return. Any questions let us know.